Commercial Junk Removal
Increase productivity and organization with professional junk removal.
THE BEST COMMERCIAL JUNK REMOVAL NEAR YOU
There are a lot of responsibilities in the world of business ownership and property management. Paperwork here, financial research there. Talking to customers or potential tenants is certainly a way to pass the day, too. The point is, you're a busy person, so don't blow all your time on DIY commercial junk removal. Instead, call Ace Junk Removal Pros, a company based in Naperville, and we'll be able to clean up all that unwanted clutter for you.
Why Choose the Ace Junk Pros?
DIY commercial junk removal isn't any fun, and there are many good reasons for that. First of all, you've got a busy schedule already, and hauling around junk will only eat into your time. Secondly, the physical labor associated with junk removal can easily leave you aching from head to toe. Not to mention, the process of loading the junk onto a vehicle and finding a nearby disposal site can be a total pain. Call Ace Junk Removal Pros, tell us that you need our help, and take some time to relax!
Ace Junk Removal Pros cleans up clutter at stores, warehouses, restaurants, offices, rental properties, and so much more. Additionally, we're prepared to do this work for an affordable price. Our volume-based cost system ensures you pay a fair amount, and we never add hidden fees to our customers' final bills, either.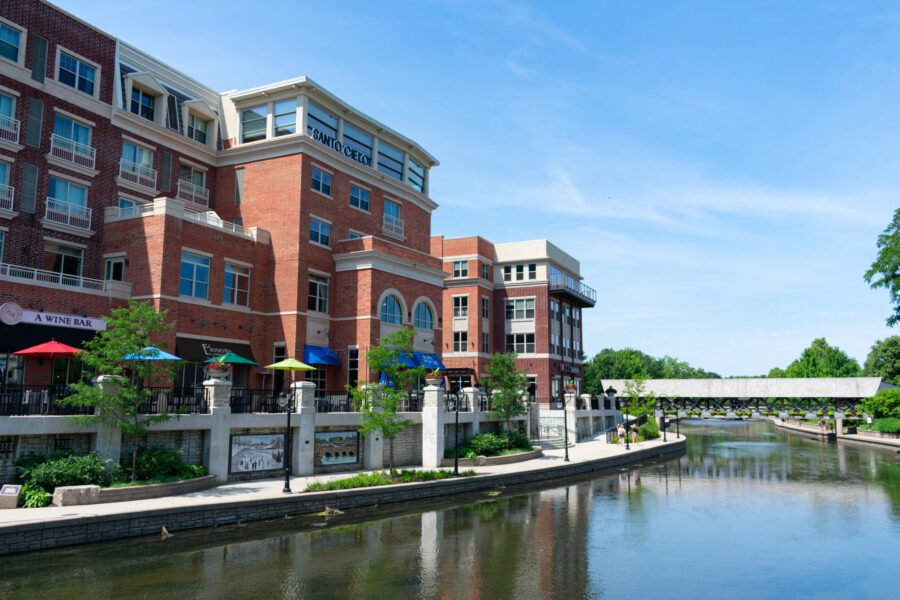 How Commercial Junk Hauling Works
We want to learn more about your business, the sort of junk you need to get rid of, and when we should be there. Contact us online and tell us everything.
Shortly after our arrival, we'll see how much commercial junk you have, then provide you with an upfront quote so you always know what you're paying from the get-go.
Since our team is full-service, you won't have to deal with any of the heavy lifting. Feel free to handle your other tasks while we haul.
Once we've loaded up our truck, checked our work, and swept up behind ourselves, we'll accept your payment and get out of your hair.
WE ALSO DO COMMERCIAL CLEANOUTS
Is your business closing up shop or moving across town? Well, you won't have to stress so much over emptying the place out. That's because Ace Junk Removal Pros is an experienced crew of clean out masters. It requires us to go into all those out-of-the-way places (like attics, closets, and basements) to ensure no junk is left behind. It also means we'll have to carry away your heaviest commercial junk items, such as furniture. Don't worry, though. Our team is up to the challenge—and they can make that commercial property look better in no time.
About Us
Junk removal just got a whole lot easier for you. At Ace Junk Removal Pros, not only are we committed to ensuring you don't have to do any work, but we want to make your appointment a genuinely pleasant experience, too! Expect our team to show up with smiles on their faces, and expect to make a few friends while they're at your service, too. What makes us such nice folks? Well, at the end of the day, we're just a bunch of your neighbors who want to help you out. That's why picking a local business is always the right choice.
REVIEWS
Really effective. We reached All American hauling a couple of days before removing some walls in our workshop and they responded back immediately. They removed all our demo within an hour or so ( approx 45 yards), and they are very professional. I would definitely contact them in the future if I need to, and will definitely recommend them to anyone that needs their service

Great Company, the owner was quick and responsive. pricing was fair and accurate. The crew that showed up was polite and professional. They left the area cleaner than before I made the mess. I have used them about 5 time now. They deserve 10 stars.

Couldn't have asked for a faster, easier process or a better value! I was even picky with my schedule and it wasn't a problem at all. I spent several days going back and forth with other companies trying to align on a price and time – I should have called All American Hauling from the start! Do yourself a favor and call now.

I highly recommend All American Hauling. I have used their services a number of times over the last year and they are alway on time, efficient and they have the best hauling/junk removal rates in the Bay Area. Brian and his team will be my go-to junk removal company for any future needs. Cheers, Patrick

When I first reached out to Bryan, he got back to me nearly immediately and told me his crew could absolutely handle the job I had requested. Within just a few days, they were at my door, ready to work. They showed up on time, were completely professional, and were quite efficient. I couldn't be happier with the work (and cleanup!) they did! Even my neighbors told me that, with their back sliding doors open, they were not bothered by noise at all. Thank you so much for a job well done!

We've used All American Hauling for many years – always responsive, courteous, safe, and professional. Quality service with great pricing.

From the first phone call to the big haul, Bryan and the crew delivered top-notch service. I did a tear down of my garage and a fence, and needed someone to haul it all away. I'm glad I called these guys. They were straightforward with their pricing and scheduling. They got me on their calendar right away and on the day of the haul, the crew came in and cleaned up all of the demolition debris in a little over an hour. This is a company that is reliable, no-nonsense, and really easy to work with. I highly recommend.

Bryan and his crew were amazing. Prompt, responsive, excellent clean up and great team work. They hauled off an old hot tub with ease, a pile of lumber, concrete and an ancient home made ladder. Their pricing is very reasonable and not only would I highly recommend Bryan & his team. I will hire them again! Great company with outstanding service

Bryan and crew did a massive real estate cleanout for my family. He was also able to demo our deck, gazebo and jacuzzi tub. No other hauler or junk company could take on the project. His trucks are also about double that of most of his competition making the job faster and a better value for the money.

I've used Bryan and his crew for several progressively difficult jobs over the last year and I remain impressed with the skill, professionalism and pricing of All American Hauling. I started out with small debris hauling jobs, but they've graduated to demo'ing my kitchen before a remodel and grading my front yard. I highly recommend them.